DIY: Makeup Brush Cleaner
How often are you cleaning your makeup brushes?
Being OCD & acne prone has inspired me to have a cleaning schedule. Yes, I religiously clean all of my makeup brushes I've used for the week every single Sunday while doing a face mask. It's 15 minutes of me-time that I appreciate (wine + Maroon 5 or Jesse McCartney on blast too #noshame)
Ladies, don't bother with store bought "makeup brush cleaner"...yes it may come with a fancy spray bottle and you may feel like an official makeup artist cleaning your brushes but you have the ingredients you need right in the comfort of your home & they're natural! (kind of...if you use natural dish soap).
Plus this means this is FREE & you can do it any-time you'd like. As often as you'd like!
Meaning extra funds can go elsewhere :)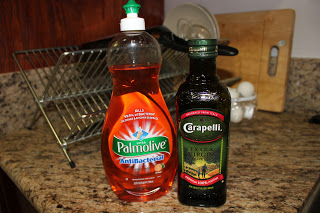 You will need: Olive oil (any kind) and any anti bacteria dish soap.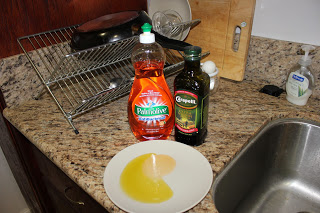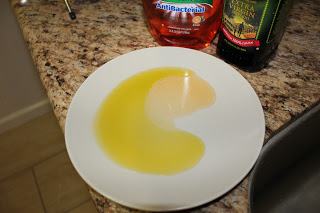 I use a plate and pour 75% olive oil & 25% dish soap...
Now dip each brush in a mixture of the two. The olive oil will act as a conditioner to keep your brushes soft & amazing while the dish soap will take the junk out & kill bacteria! (Smells good too) This will clean+condition your brushes in one step.
After dipping it you want it let it run under the water for one second and start brushing it into your hands to move all the old product around and clean all the bristles.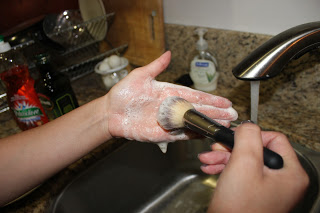 Let it run under some water + repeat until your brush is clean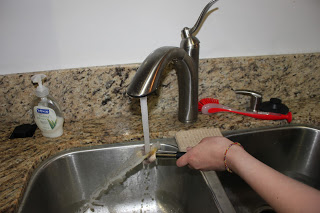 You will know that its clean once the water runs clear & not the color of your foundation or blush.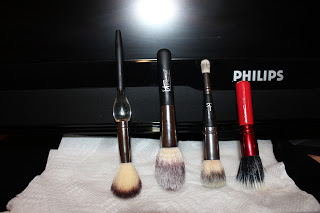 *Brush drying technique:
Paper towel dry your brushes first.
Next step: Lay your brushes like this...
This step is really important!!! You DO NOT want to lay your brushes flat.
Instead, you want to turn them so as they dry..water is also leaving the brushes. I put a paper towel on the bottom just to catch extra water.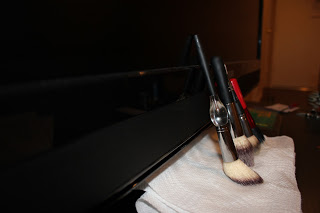 If you have an angled blush brush like mine you want to lay it like this so it does lose its shape..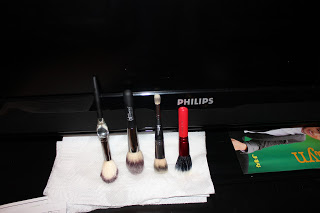 Cheers ladies. Please wash your brushes often especially your foundation brush (most of us use it daily...)
I clean my foundation brush every 2-4 days & all my brushes once a week.
If my skin is not breaking out I can go longer, but I rather not risk anything.
xo laZygirlglam